Sales & Channel Incentives
Where
performance

meets expectation

.
Driving your salesforce towards
sales.
A more productive workforce means better performance and ultimately more sales. Our proven salesforce solutions ensure
brand loyalty

and an

increase in your bottom line.
Channel, workforce, customers and consumers, our proven incentive solutions work.
Tailored incentive programs designed to engage and motivate your sales team and strengthen sales channel partner relationships. Meet strategic targets, drive sales and achieve measurable results.

Channel partner solutions
.
Making your channel partner work for you – Your channel is your most valuable partner and our channel incentives help drive profitable behaviour.
We provide incentive programs that support your channel partner and drive people to perform beyond expectation.
To maximise engagement, we work through each sub-system of our framework to achieve customised and co-created solutions.

Our fully integrated, in-house design agency offers end-to-end marketing services. From forward-thinking strategy to integrated print and digital campaigns.
Immersive, web-based experiences that maximise engagement with your program.
Integrated across multiple platforms, our campaigns are geared for the results you need.
Unique, accessible mobi-solutions with the ability to run once-off promotions to meet specific objectives.
Brand stories that invite involvement and that build and engage your community.
Merchandise, gifts, or clothing to ensure your brand is seen in the right places.
From event planning, invitations, and registrations, to event branding and collateral.
From training to launches, our team puts your brand centre stage as the star of the show.
Take your program to new levels using social media. Monitor, track, and engage participant behaviour.
You're in good hands – Our team of program management experts understand people and exceptional client service.
Each of our programs is in the care of an Account Director and Campaign Manager whose roles are to manage expectations and ensure your satisfaction.
The best part about earning is the ability to
spend.
The
awards

app® is a redemption app that allows participants to instantly redeem their points for desirable rewards.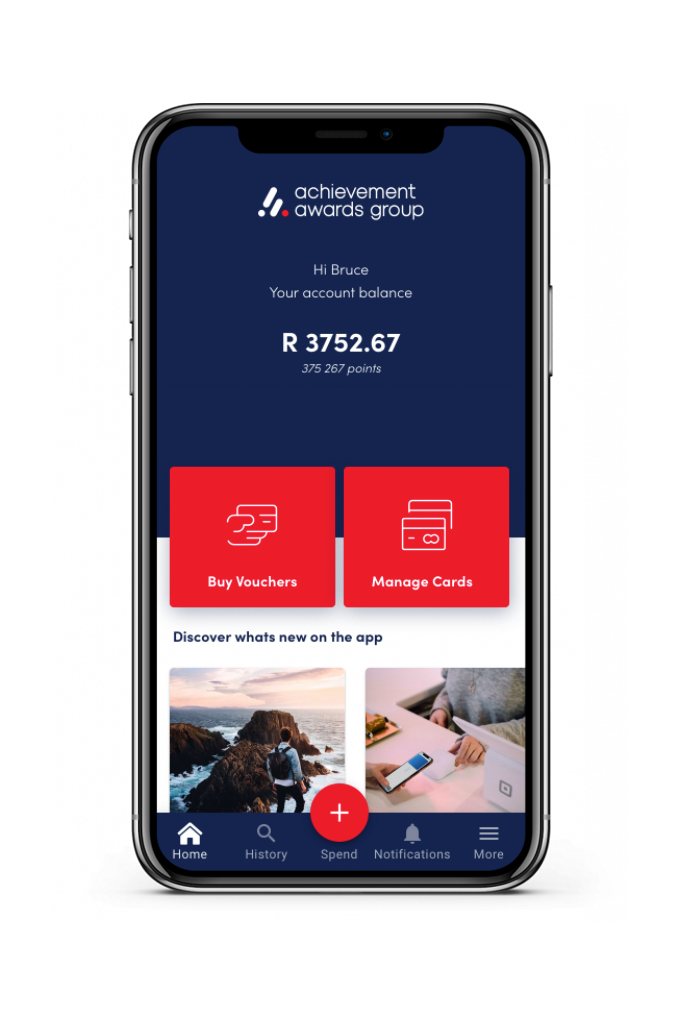 Reward Strategy

- Make a

real impact

with rewards that work
The psychology behind the science of reward and motivation proves that when trying to motivate desired behaviours, outcomes and results, memorable experiences such as travel and events make for much better rewards.
We specialise in memorable rewards.
Let us make your channle and sales force work!