Goodbye brand loyalty. Hello
brand love
.
How does your brand stand up against the top four drivers of loyalty?
We do more than build loyalty programs, we build relationships.
Customers want more than points. They want real value and personalised connection.
Loyalty research & assessment
Understand your market and
drive results.
We gather, analyse and assess relevant data within the context of your market to help you understand your company's ability to drive results through your current loyalty program, as well as how to improve in the areas that are most important to your customers.
Increase customer retention, lifetime value, and see
greater financial returns.
In designing your new loyalty program, we work with you to map and link every part of your customer experience to actions that drive engagement and get results.
loyalty management services
We provide end-to-end loyalty services, including:
Seamless,
multi-partner

programs.
We design, implement and operate complex, multi-partner loyalty programs that provide your customers with a flawless offering of rewards, discounts, cashback and value-added benefits.
"From the start, we wanted to give our members the freedom to choose the rewards they really want. Our extensive network of over 50 partners gives members almost endless choice."
Fay Elizabeth Foster | Executive Head of Loyalty & Rewards
Standard Bank
"Without the strategic insights AAGroup's research revealed, and the resulting engagement plan that helped us pivot, we would never have moved forward."
Brian de Bruyn | Dealer Communications Manager
Toyota
"Behind our latest customer experience scores is high employee engagement, which we achieved and want to maintain with AAGroup."
Zoliswa Gaba | Customer Service Manager
HomeChoice
"They helped us develop a customer experience that has reaped incredible rewards: enhanced customer satisfaction, reduced churn and increased revenue."
Simon le Roux | Trade Marketing Director
BMW South Africa
"We link our incentive travel with specific performance goals. It's no coincidence that our top performers' customers have high net promoter scores."
Darren Pillay | National Manager: Product & Marketing
Toyota SA
"The ability to customise our reward store, coupled with the high degree of personalisation it provides, keeps rewards top of mind, which is vital for staff motivation."
Heidi Strauss | Channel Incentive Director
BMW South Africa
"We use the high value pin card to reward our top performers. The card is associated with prestige. For our salespeople, it's a sign of success and sends the right signals through our business."
Greg Carter | Trade Development Director
Smollen
"Our employees love the digital vouchers, as much for the diverse range, as for the convenience of redeeming them via mobile payment apps at pop-up stores, flea markets, music festivals and sports events."
Avarti Pillay | HR Director
Standard Bank
"We've seen a huge uptake of the experience rewards, particularly among our Gen Y and Z employees. They love them because they live more in the now. Like every second counts."
Stanley Rothman | HR Director
Toyota
"Our channel program was called 'Xtreme'. When we asked AAGroup to present a travel solution, they pulled out all the stops. Our Monaco trip was mind blowing – especially the yacht-side view of Grand Prix."
Debbie Ratcliff | Dealer Management Director
Mercedes Benz
A full loyalty service suite for
full effect
.
Operationalise your program using our proven systems-based framework.
Assess your current challenges and identify new opportunities.
Customer experience design
Create a frictionless and personalised customer journey that shifts member behaviour.
Data-based segmentation and modelling
Use data insights and analytics to create relevant offers and experiences for high value customers.
Flexible, scalable technology with ready-to-start components for a faster time to market.
Reinforce behaviours that drive loyalty using rewards that are personal, meaningful and memorable.
The
effortless

experience

.
Customers rate your brand by their most recent interaction with it. How does your brand stand up against the top four drivers of loyalty?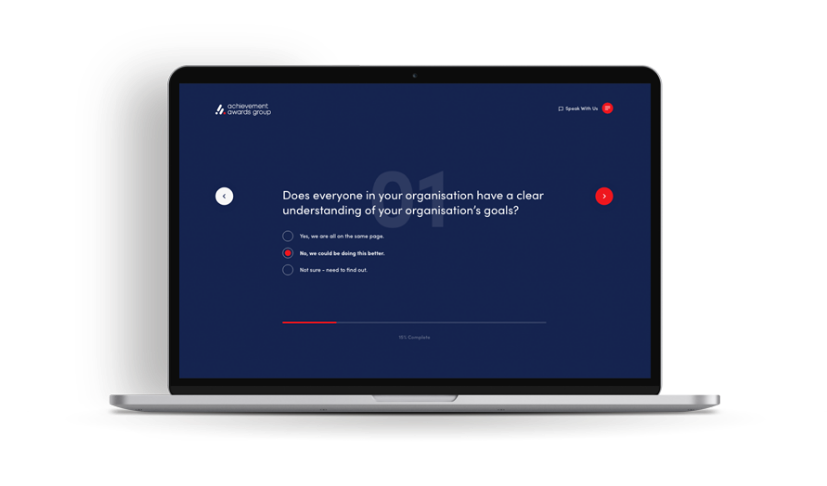 Your results driven journey starts here.