Engagement problem?
We know what to do
.
Realise
your strategy's

full potential

.
Your engagement strategy-to-performance gaps may be costing your business more than you know. Let's fix that.
Develop a realistic plan and
drive execution.
Using our unique approach to performance diagnosis, we identify your strategy's problem areas, as well as the underlying causes. Then, with a solid understanding of your performance drivers, we help you to develop a practical and achievable plan of action.
connect your people to your plan
Align

your people with your strategy, and achieve results.
Research shows that leading companies connect employee engagement with customer and sales- and channel engagement. Taking a holistic, whole-business approach, we help you to implement integrated engagement solutions.
Seamless,
multi-partner

programs.
Our clients appreciate how we
guide

their business

.
"From the start, we wanted to give our members the freedom to choose the rewards they really want. Our extensive network of over 50 partners gives members almost endless choice."
Fay Elizabeth Foster | Executive Head of Loyalty & Rewards
Standard Bank
"Without the strategic insights AAGroup's research revealed, and the resulting engagement plan that helped us pivot, we would never have moved forward."
Brian de Bruyn | Dealer Communications Manager
Toyota
"Behind our latest customer experience scores is high employee engagement, which we achieved and want to maintain with AAGroup."
Zoliswa Gaba | Customer Service Manager
HomeChoice
"They helped us develop a customer experience that has reaped incredible rewards: enhanced customer satisfaction, reduced churn, and increased revenue."
Simon le Roux | Trade Marketing Director
BMW South Africa
"We link our incentive travel with specific performance goals. It's no coincidence that our top performers' customers have high net promoter scores."
Darren Pillay | National Manager: Product & Marketing
Toyota SA
"The ability to customise our reward store, coupled with the high degree of personalisation it provides, keeps rewards top of mind, which is vital for staff motivation."
Heidi Strauss | Channel Incentive Director
BMW South Africa
"We use the high value pin card to reward our top performers. The card is associated with prestige. For our salespeople, it's a sign of success and sends the right signals through our business."
Greg Carter | Trade Development Director
Smollan
"Our employees love the digital vouchers, as much for the diverse range, as for the convenience of redeeming them via mobile payment apps at pop-up stores, flea markets, music festivals and sports events."
Avarti Pillay | HR Director
Standard Bank
"We've seen a huge uptake of the experience rewards, particularly among our Gen Y and Z employees. They love them because they live more in the now. Like every second counts."
Stanley Rothman | HR Director
Toyota
"Our channel program was called 'Xtreme'. When we asked AAGroup to present a travel solution, they pulled out all the stops. Our Monaco trip was mind blowing – especially the yacht-side view of Grand Prix."
Debbie Ratcliff | Dealer Management Director
Mercedes Benz
The agile approach to competitive advantage
.
Winning market share from competitors comes down to the ability to execute a well thought out engagement strategy consistently, and often with agility. Where do you stand on the strategy execution index?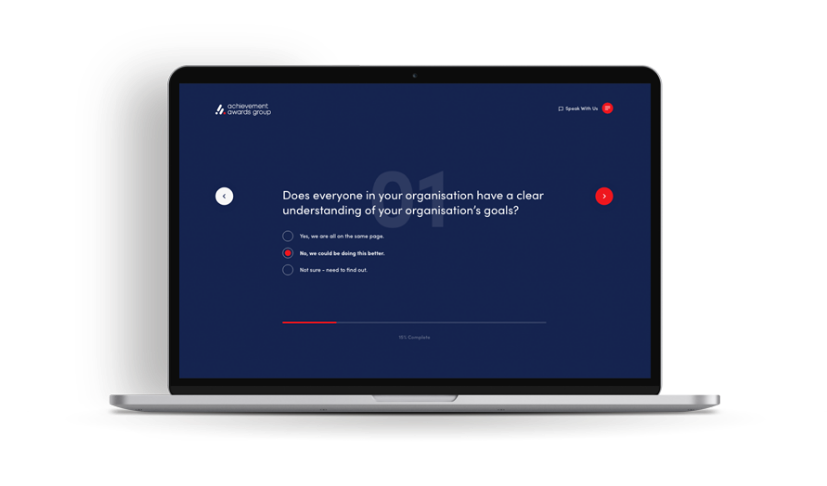 Not getting the results you want?
Do any of the below challenges sound familiar? While our solutions are tailored custom to your needs, these may be a good starting point.
Research and analysis
With extensive, sector-wide experience, we source, analyse and interpret reliable data, and provide actionable insights.
eValue© survey platform
A survey management platform that links employee, sales- and channel partner, and customer feedback with business objectives to drive strategic action.
Audit
Our experienced program technologists conduct a thorough analysis of your engagement plan to gauge effectiveness and identify opportunities for improvement.
Training and facilitation
From participative workshops to structured face-to-face training supported by a vast repository of online learning material, we engage managers, executives and program participants for success.
Contact centre and business process outsourcing
We have a large, on-site contact centre of inbound, outbound and blended agents supported by robust technology and skilled IT staff.
Tell us how we can enable the growth of your business.